Saturday October 1st 2016 - The Moriaan in Wijk aan Zee
Last year the NK corporate chess was successfully played in The Hague at the Ministry of Education, Culture and Science. This year, DSE Automatisering organized the event in a historic chess temple: The Moriaan in Wijk aan Zee. At the location where the prestigious Tata Steel Chess Tournament is organized every year, the Dutch corporate chess players, led by the KNSB, were able to measure their strength.

The registration for the event was bigger than ever this year: No fewer than 73 teams from 49 different companies competed on the chessboard for a day. In total, more than 300 chess players participated. The organizations EPO, National Police and UWV supplied the most participants, each with no fewer than 4 teams.
Last year Schakers.info turned out to be the strongest corporate team, will it succeed again in 2016?
More than 1000 chess games were played in 7 rounds during the day. During the day, UvA/AUAS, SVB 1, DSE 1, Rotterdam 1, Schakers.info and Rabobank 1 were on course for a podium place. The final laps should bring the decision.
Immediately after the last round, while the organization carefully processed all results into a final list, a demonstration of speed chess was given by two grandmasters: Harmen Jonkman and Twan Burg. The two chess machines had already met each other earlier that day, where Harmen Jonkman managed to force a mate in a spectacular way. The demonstration also turned out to be a fascinating game in which the large chess pieces splashed around and the commentary was provided by International Master Jop Delemarre. The fight against the opponent and the clock was eventually won by Twan Burg.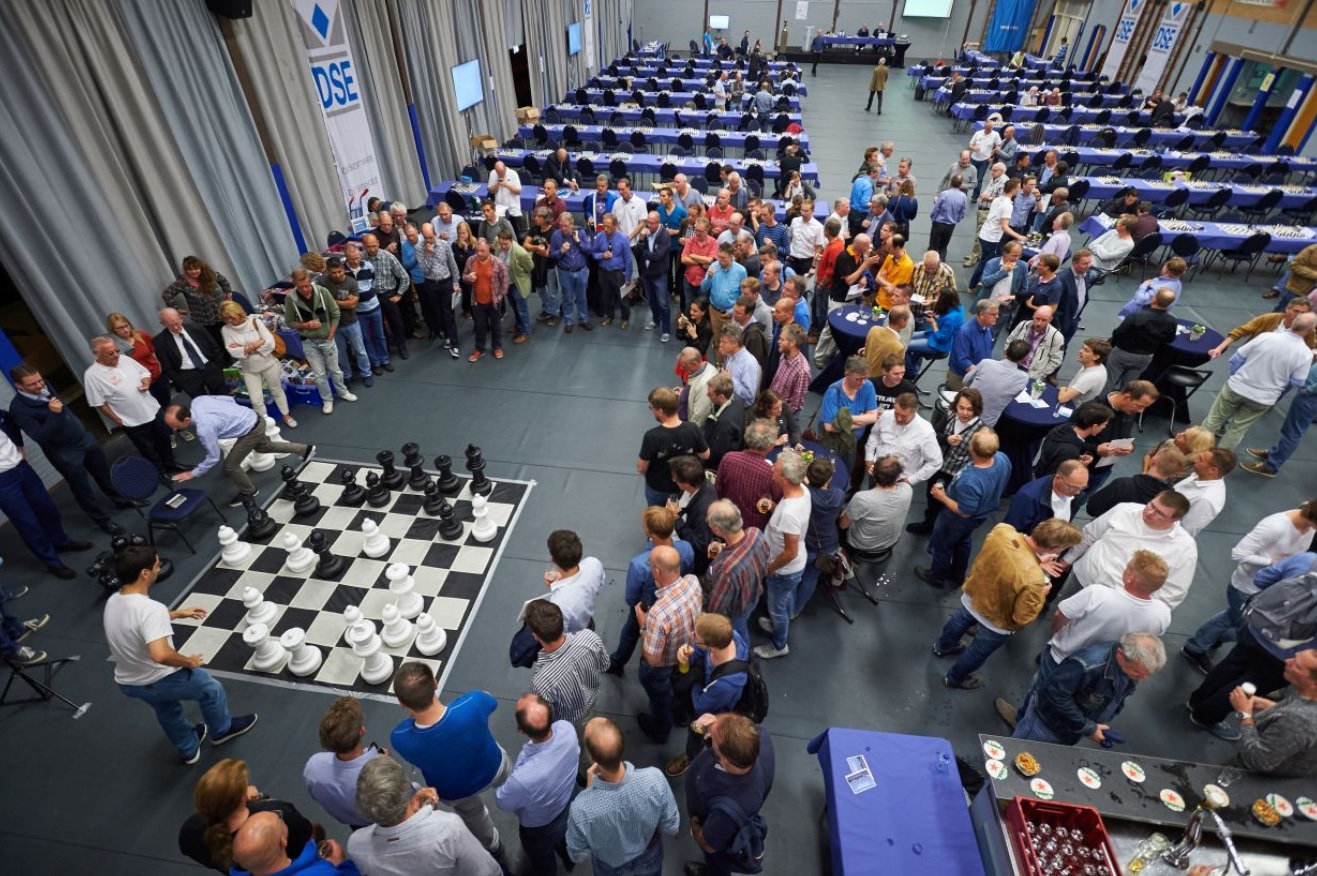 Even after that, it remained exciting because the organization announced the final results:
Schakers.info
UvA/HvA
Gemeente Rotterdam 1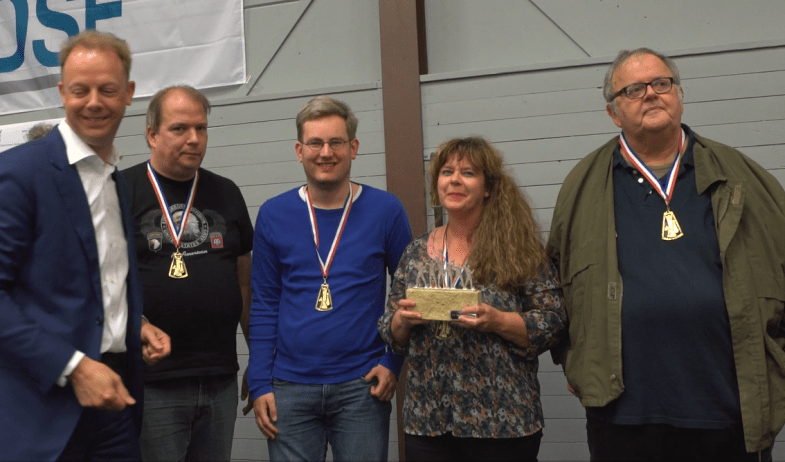 In the individual results, Mark van der Werf of KNSB Bondsbureau and Leonore Braggaar of CBS took the honors with 7 out of 7 (!) and 6 out of 6 respectively.
At the end of the successful tournament day, the 2017 organizer was announced: Capgemini from Utrecht. The cup was symbolically handed over to Capgemini by Cees Duivenvoorde of DSE Automatisering. The "taste of chess" seems to be increasing and many are already looking forward to next year's NK corporate chess.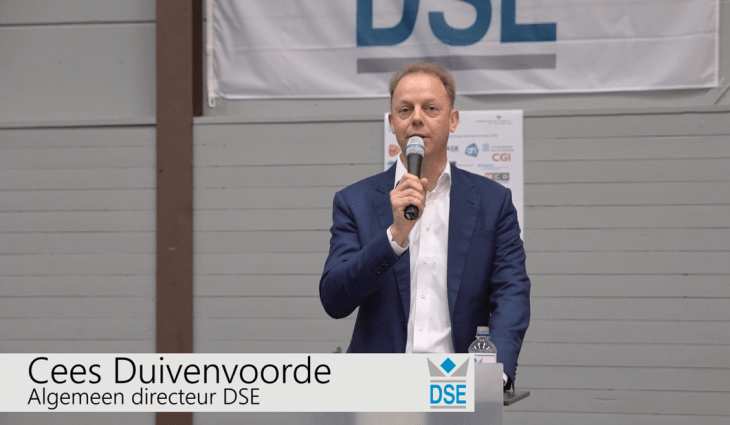 Report by: Herman Olij, DSE Automatisering, Beverwijk, October 3rd 2016
Photography by: Patrick Hudepohl
Video production by: Elvin Media, www.elvinmedia.nl